My original paintings can be purchased from Faux Pas Gallery. Direct pick up or drop off is possible; I live 80 miles west of Chicago. Prices on larger pieces aren't listed, as they depend upon shipping costs. Contact me about purchasing larger work or commissioning portraits or landscapes.
Average size single person portraits may be commissioned at around $450, more or less depending upon size and detail.
Open edition prints of my work can be purchased for $10 – $20 each, and I offer deals on multiples.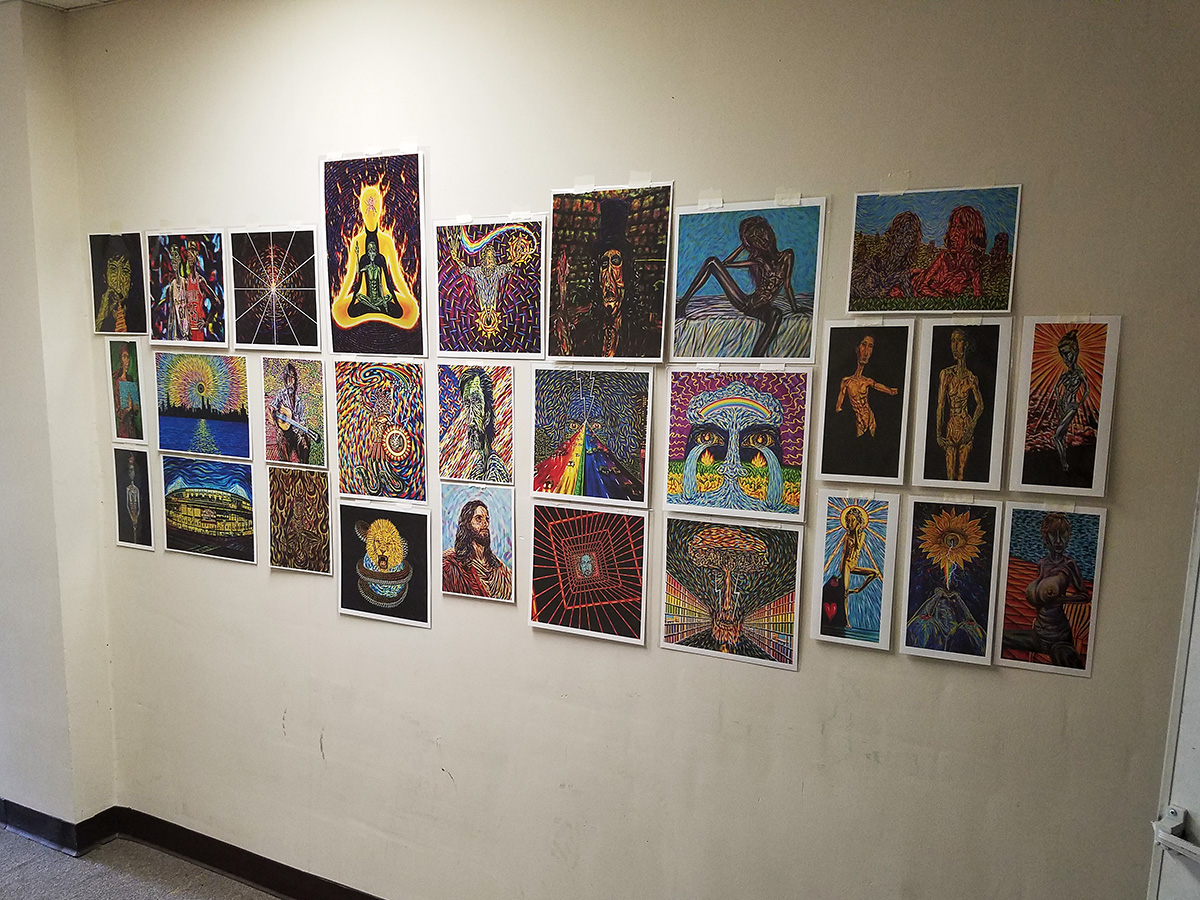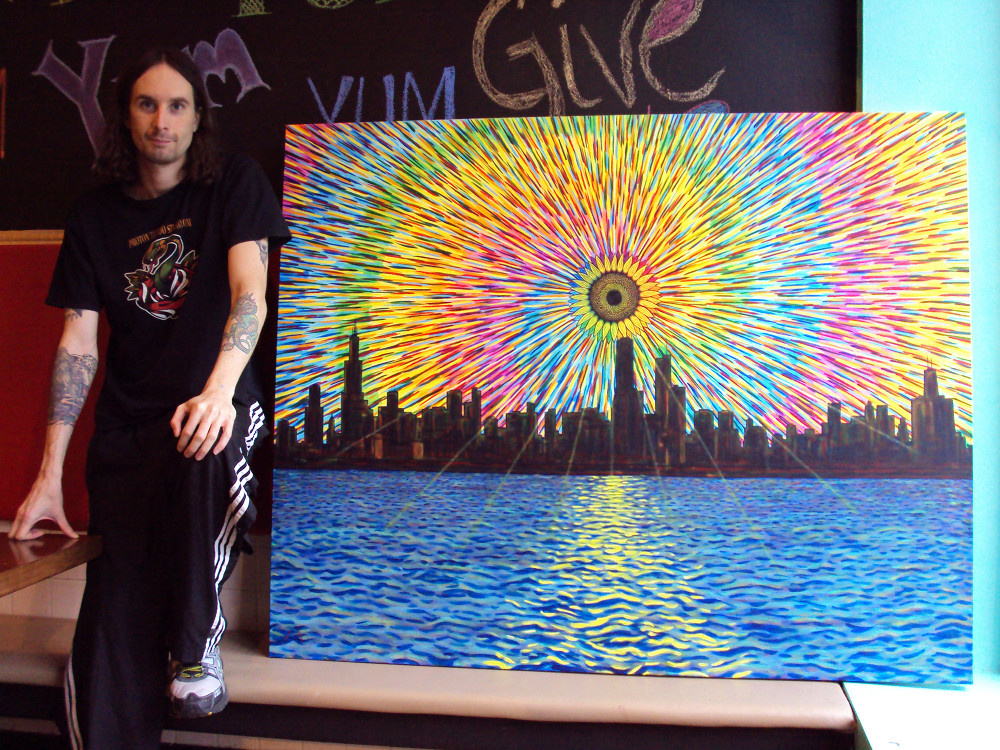 With the exception of my mixed media, I generally paint on heavy duty 1½ inch deep gallery wrap canvases that do not require frames, protected with archival quality varnish. My signature is a / \ sign in a corner on the front, name and year on the back.